An healthy ageing start-ups' incubator has been created within N.I.C.A., which is part of Newcastle University and is directed by Italian Nicola Palmarini. It has started by selecting 5 of them at European level, based upon their potential cross-integration and cooperation and for their uniqueness and innovation impact. Among them, there is SoLongevity.
"To date, there is no other initiative like SoLongevity," says Guido Cornettone, Solongevity CEO: "Our main goal is to make the use of longevity technologies as useful, transparent, integrated and accessible as possible, both from a diagnostic and therapeutic applications."
In fact, the new  N.I.C.A.'s incubator has the ambition to  be the collector and transformer of cutting-edge technologies, and their clinical application within the field of longevity medicine, thanks to the program "Longevity as a service".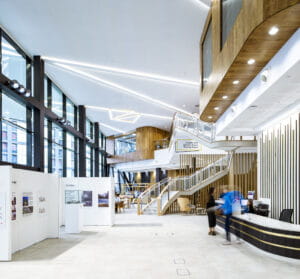 It is located in the United Kingdom one of the most advanced centers in the world in basic and translational research on ageing: an agency funded by the British government with 40 million pounds. It is called N.I.C.A. – National Innovation Center for Ageing and SoLongevity is the only Italian start-up to be part of it.
SoLongevity biomedical research strategy fully integrates the multidisciplinary approach demanded by Ageing Science and especially investigates  genetics and epigenetics, immunosenescence, nutraceuticals, metabolism, neurobiology and dermocosmetics. Solongevity research common goal it is the slowing, and if possible the reversing, of the degenerative processes linked to ageing by promoting a physiological rejuvenation and fostering what is now called "healthy ageing".
the new  N.I.C.A.'s incubator has the ambition to  be the collector and transformer of cutting-edge technologies, and their clinical application within the field of longevity medicin